Garden Irrigation Systems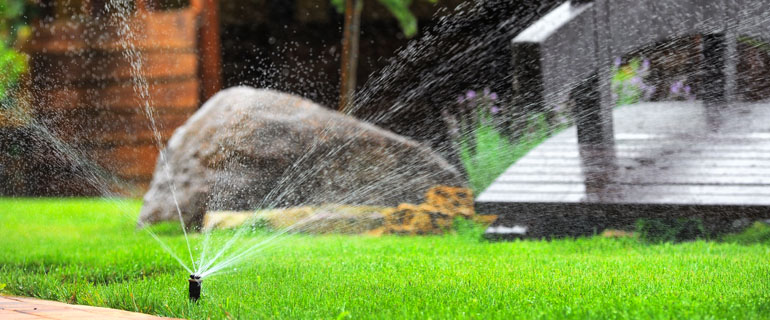 Garden irrigation is a consideration much over-looked by those of us making plans for our homes garden. This may be because especially in this country that year on year we have our fair share of rainfall! However we are also now having fairly long periods of dry spells. Irrigation is the key to easily and naturally preserving beautiful plant life and maintaining the visual aesthetic you've come to enjoy without the hassle of watering.
What kind of gardens and landscapes need on-going garden irrigation?
All plant-life needs watering often.
Growing a lawn – fresh turf and lawns, especially during the summer, will need plenty of water to thrive
During the dry seasons – you can time your irrigation system to provide water during a holiday absence or when the weather is unusually dry.
Feeding particular vegetation or crops – some new trees and shrubs need plenty of water each day and certainly if you're home-growing your own fruits and vegetables, they'll need special attention
How does garden irrigation work?
There are many variations of garden irrigation types on the market, from the basic hose pipe to micro-drip and sprays, as well as the more complex automated ones. All of these can be linked to timers and fitted without obstructing access or reducing enjoyment of the garden. Occasionally we have UK hosepipe bans and can advise you on various ideas for rainwater harvesting.
For any further information on any of these irrigation ideas please do not hesitate to enquire we will be only too pleased to help.
---